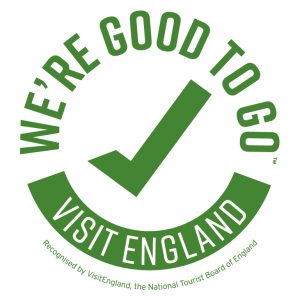 Sunday 22 August 2021 will see The Rotary Club of Tewkesbury stage their popular Classic Vehicle Festival at Tewkesbury School Playing Fields. The event is the Rotary Clubs' biggest charity annual fundraiser which raises thousands of pounds for both national and regional charities.
The event features a spectacular display of over 1000 classic vehicles, from the dawn of the motoring era, to pre-war, post-war, American classics, custom cars, hot rods, supercars to motorbikes.
It's not just cars either . . . there will be 100+ quality trade stands selling everything from car accessories, autojumble, memorabilia to jewellery and crafts, plus a wide selection of catering and a Spitfire Battle of Britain Flypast!
We have had to make some changes, in order for the event to go ahead. Please note there will be no dance floor, amplified music or bars on site. However, we have lined up some great acoustic musicians.
Acoustic Music Schedule:
10.30am – 11.30am – Lewis & Dav
11.30am – 12.15pm– Rhythm Slingers
12.15pm– 1.00pm – Jon Clare acoustic piano set
1.00pm – 2.00pm – Lewis & Dav
2.00pm – 3.00pm – Rhythm Slingers (break for Battle of Britain at 2.20pm for 5-10mins)
2.20pm – Battle of Britain Spitfire Flypast
3.00pm – 3.45pm – Jon Clare acoustic piano set
The annual event is a must-do on the classic car show calendar. A superb family day out, whilst raising vital money for worthwhile causes!
The Rotary are looking forward to welcoming all of our guests to Tewkesbury School. Above all else, the safety and wellbeing of all who attend will be our utmost priority and want to provide a safe and fun event for all.
We have registered the event with the NHS track and trace app, there will be QR codes throughout the site and available on trade stands to scan
There will be multiple hand sanitising stations throughout the site and on every trade stand
The portaloos will be cleaned continuously throughout the day
The bins will be emptied regularly throughout the day
Whilst it's an outside event, please respect social distancing and be aware of those around you, especially is queuing for refreshments
Contactless payments are available to minimalise contact
DO NOT ATTEND, if you have any Covid symptoms, have tested positive or have been advised by NHS Track and Trace to self-isolate.
About the event:
The event, now in its 12th year is the Rotary Clubs' biggest charity annual fundraiser which actively raises thousands of pounds for both national and regional charities. Over £150,000 has been donated since its inception.
By displaying your car, or by visiting our show you will be making a valuable contribution to the event chosen charities:
Midlands Air Ambulance Charity. Since 1991, the Midlands Air Ambulance have responded to more than 50,000 missions averaging 2,000 per year, making it one of the longest established and busiest air ambulance organisations in the UK. The charity responsible for funding and operating three air ambulances serving the communities of six Midlands counties: Gloucestershire, Herefordshire, Shropshire, Staffordshire, Worcestershire and the West Midlands. The festival traditionally serves as an operational base for the crew on the day.
Severn Freewheelers Emergency Voluntary Service. A group of advanced motorcyclists providing a free out-of-hours courier service delivering blood, human tissue and other essential medical items between NHS facilities in Hereford & Worcester, Gloucestershire and North Wiltshire.
The National Autistic Society. The UK's leading charity for people on the autism spectrum and their families. Since 1962, they have been providing support, guidance and advice, as well as campaigning for improved rights, services and opportunities to help create a society that works for autistic people.
Sue Ryder Leckhampton Court Hospice based in Cheltenham supports people through the most difficult times of their lives. They specialise in inpatient palliative care for people living with a terminal illness, a neurological condition or the loss of a loved one. Their doctors, nurses and carers give people the compassion and expert care they need to help them live the best life they possibly can. Their palliative care is free, but it costs £3.6m per year to provide it, which equates to £10,000 per day.
* * *
Due to the popularity of the event, pre-booking is now advisable to guarantee a space for display vehicles.
Bookings are now actively being taken for display vehicles.
Display Vehicles and Advance Tickets:
•There is no charge levied on any classic display vehicle; only the occupants (driver included) are charged. The price per visitor is £5.00 only if pre-booked on-line. The gate price on the day is £7.50 per head.
• General public admission tickets are also available on-line at £5.00 (on the gate price £7.50).
• There is no charge for children under the age of 12.
Show opens at 10:00 am and closes at 5:00 pm.
All classic vehicles welcome to display, either pre-book online or simply turn up on the day. Book your vehicle into the festival here.
Advanced on-line booking closes on  Saturday 21 August.
Event Address: Tewkesbury School, Ashchurch Road, Tewkesbury GL20 8DF
SORRY- NO DOGS ARE ALLOWED ON THE PLAYING FIELD FOR THIS EVENT. Assistance dogs are the only exception, if in doubt please ask the organisers in advance.