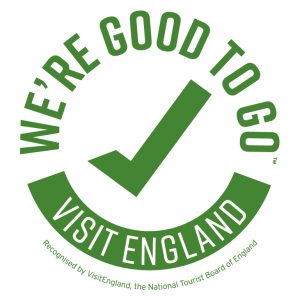 We look forward to welcoming you back to Tewkesbury Classic Vehicle Festival on  SUNDAY 22nd AUGUST 2021
Classic Cars, Bikes, other Vintage vehicles are priced at £5 per vehicle via online pre-booking (driver included). Passengers also £5 (on the gate price £7.50). Children under 12 go free.
You are still able to rock up on the day, but it is highly advisable that you pre-book, besides you'll also benefit form the discount.
We have relaxed the rules on the definition of a classic car. If you are in doubt, please get in touch with us to make sure.
Visiting car clubs welcome!
If you would like to exhibit as a group or club, please contact us in advance and arrive together as it will make life easier for the stewards, who will direct you.
Due to the popularity of this event, pre-booking is advisable to guarantee a space for your vehicle in the display arena.
Book in confidence – If the event has to be cancelled due to coronavirus, your tickets will automatically be valid for the following year, unless a refund is requested within 30 days of the event cancellation.
Exhibitors will be admitted from 9.00am – Please access the field via the exhibitor gate. We would be grateful if you stayed on site until 4.00pm earliest.
NOTE – No HGV's allowed on the school fields.
If you have any questions referring to this event, please visit our FAQ page which provides answers to the most frequently asked questions.
SORRY- NO DOGS ARE ALLOWED ON THE PLAYING FIELD FOR THIS EVENT. Assistance dogs are the only exception, if in doubt please ask in advance.
The Rotary are looking forward to welcoming all of our guests to Tewkesbury School. Above all else, the safety and wellbeing of all who attend will be our utmost priority and want to provide a safe and fun event for all.
We have registered the event with the NHS track and trace app, there will be QR codes throughout the site and available on trade stands to scan
There will be multiple hand sanitising stations throughout the site and on every trade stand
The portaloos will be cleaned continuously throughout the day
The bins will be emptied regularly throughout the day
Whilst it's an outside event, please respect social distancing and be aware of those around you, especially is queuing for refreshments
Contactless payments are available to minimalise contact
DO NOT ATTEND, if you have any Covid symptoms, have tested positive or have been advised by NHS Track and Trace to self-isolate.